When you think of Autumn you think of rustic shades such as burgundy, taupes, dark browns, etc.  But this fall heads turned when GREEN became an eye popping color on the Fall Fashion runway! 
HARPER'S BAZAAR:  After popping up on several fall 2020 runways, green in shades of chartreuse, mint, and olive quickly began taking over Instagram and the street style scene. The verdant hue feels fresh, especially for the fall/winter season, and looks good in both apparel and accessory forms.
In 2019 JCK Online predicted that green would be the popular color for 2020. Although the recent pandemic has played a HUGE part in not seeing the color as much as predicted; if you look around you will now start to see beautiful shades of green popping up from clothing to shoes and accessories! 
"Offering a rich narrative, the color palette for Fall 2020 highlights our desire for versatile, timeless color," she said in a press release. It "is stripped of excess. Imbued with strength and personality, colors for Fall 2020 encourage our ongoing desire for unique self-expression through creative and unusual visual statements that stand out." - FASHIONISTA
The amazing thing about this statement is that many shades of green made the color palette for Fall 2020.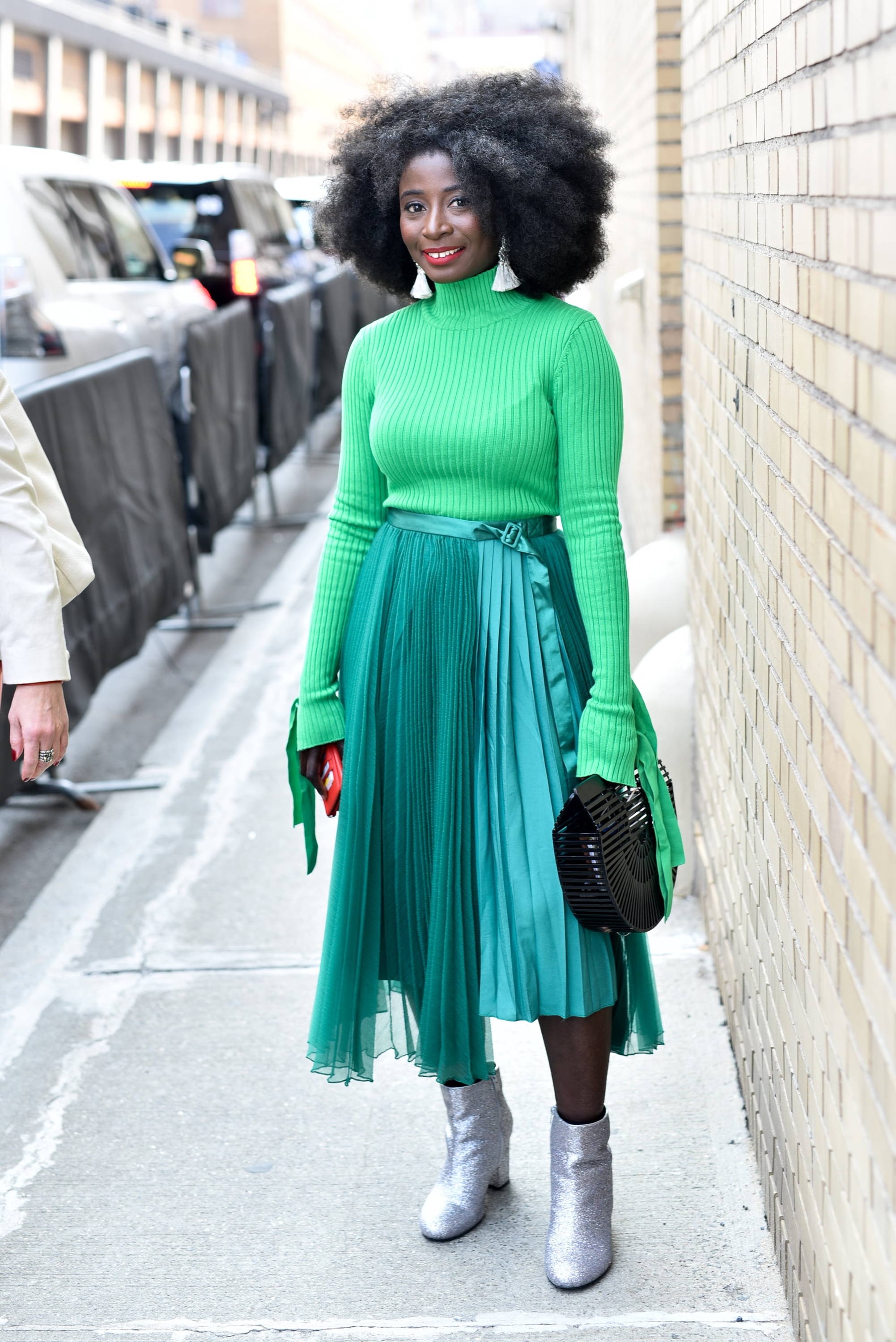 FUN FACT:  Green dress wearers live an active social life, live in a good neighborhood, and are mindful of their social reputation and finances. Green is also the color that connected to life and nature, which means that you are probably an environment-conscious person and appreciate the greenery. You are charismatic and have an aura of mystery at the same time.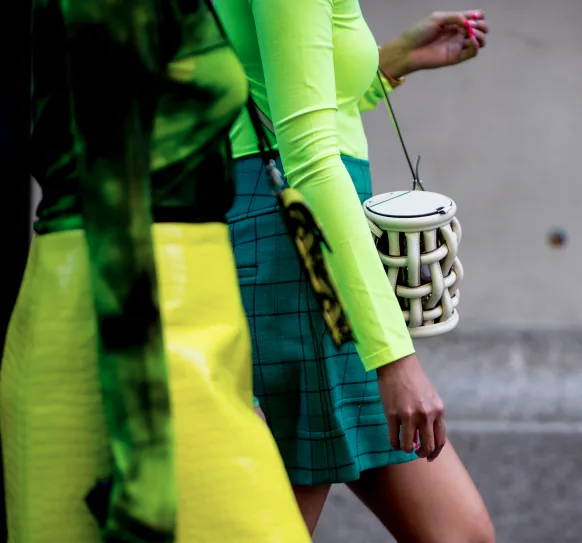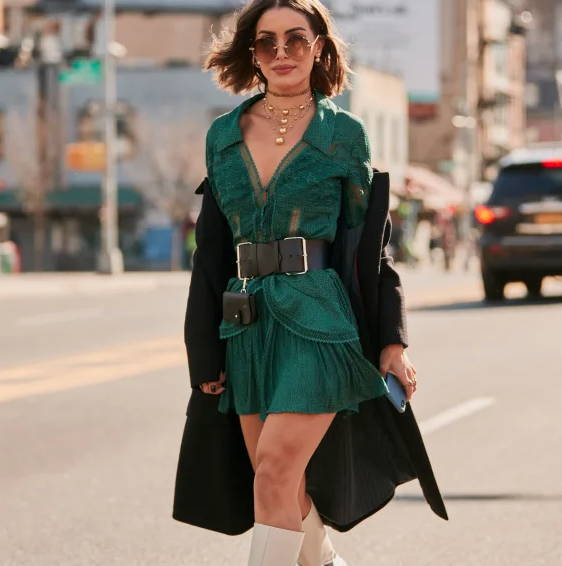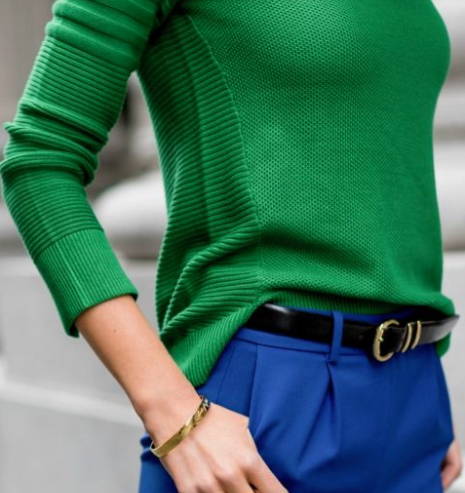 COLORS THAT GO WITH GREEN
Yellow and green is a fresh combination that looks good almost universally. Go warmer with mustard yellows, khaki, or dark greens and more refreshing with brighter hues in both colors. 
With a green dress try silver, gold, black, nude & beige, white, or an animal print like a leopard in shoes and accessories. 
CHECK OUT THESE ARTICLES
JCK ONLINE:  https://www.jckonline.com/editorial-article/green-2020/
FASHIONISTA:  https://fashionista.com/2020/02/pantone-colors-trends-fall-2020
KEWL SHOP:  https://www.thekewlshop.com/blogs/news/14-things-the-colors-you-wear-say-about-you